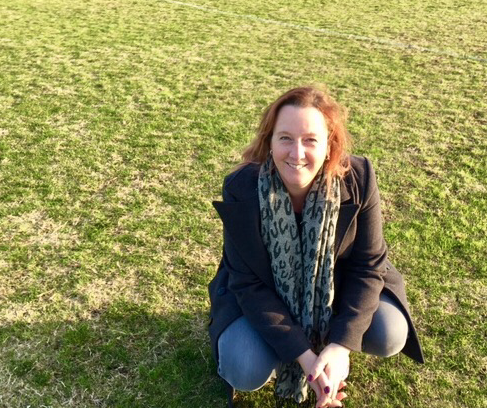 Meet Emma Hudson who arrived in Australia from the UK with her two sons and three suitcases.
[trigger warning: family violence]
Packing up and selling anything that moved; including her precious collection of books, to begin a new life in Australia. 

After her teaching contract ended at a school in Alexandra, she secured a job in the Latrobe Valley; keen to be closer to family here. 
Settling in she quickly got involved in the local soccer club. 
Her advice to any is to get out and join as many clubs and activities as possible. "There is lots on offer for people of all ages and its a great way to meet people in the area." Emma also joined a book club and fast made new friends as did her boys. 
Simple pleasures are what matters; like a Friday night spent relaxing after a week of work with a
drink and some twisties. Or on the weekend, curled up in the sun like a cat with her nose in a book.  Currently she's reading, 'The Chemistry of Tears' by Peter Carey.
Emma's passion is my family and friends. She loves helping people see the best in themselves. There was a moment in her life where she feared she might lose it all.
A pretty open person, Emma shared about an experience in the UK that was life altering. 
"...when my ex partner tried to strangle me I thought at the time
I was going to die and that I would never see my children again. After he was jailed I decided to move to Australia and start again."
Her happy place in Gippsland is at the beach. Any beach to wander along enjoying the peace and tranquil sounds of the ocean. 
After 4 years in Gippsland her current project is her application for citizenship having finally
become settled and secure in her life here. Her only regret is that she didn't get the chance to share her joy with her Mum who has since passed away.
Emma knows that life can be instantly changed and as a result you can find yourself going places you never even imagined. She hasn't looked back since coming to Gippsland. A positive outlook is rooted in the conviction that you just have to be prepared to change and be flexible for what ever life throws at you and "just get on with things."
Contact 1800 RESPECT For professional advice if you or someone you know is experiencing family violence