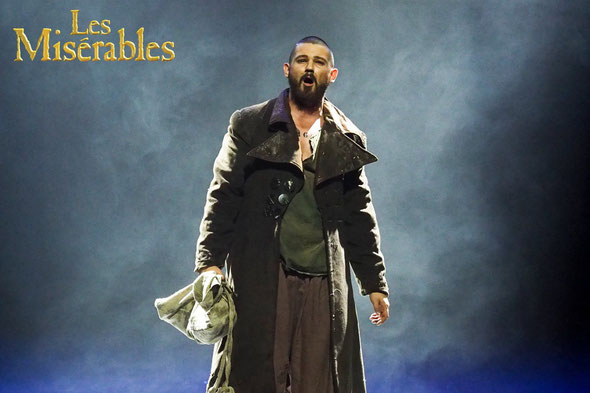 The quality of regional amateur theatre performances proves that Gippsland has some of the best entertainment on offer. Wonthaggi Theatrical Group presents Les Miserables and does not disappoint. Local Tom Green stands out among the crowd.
Tom Green as Jean Valjean in the Wonthaggi Theatrical Group 2019 Production of Les Miserables
I was introduced to Les Miserables when some friends sang an impromptu duet of 'On My Own' for a small gathering of friends in the late nineties. Curious to better understand the story behind the song, I acquired a scratchy VHS copy of the 10th anniversary concert celebration. My love affair with the show has spanned more than twenty years and I have placed myself in the front row of the audience whenever the opportunity has presented itself.
The Wonthaggi Theatrical Group (WTG) production of Les Miserables in the Bass Coast of South Gippsland did not disappoint. Directed by Karen Milkins-Hendry, the show featured detailed choreography, elaborate costumes and clever set design, on par with professional performances of the globally acclaimed show. Having seen the theatre group first tackle this show in 2008 with an impressive result, I had high expectations to see them take it on a second time.
Tom Green in his portrayal of Jean Valjean surpassed any I have seen to date, amateur or professional. I was sceptical that such a young man could capture the character who ages from his forties into his seventies; I was promptly proven wrong. The young tenor with a rich mature tone and outstanding acting skill as the lead character gave a deeply moving performance. Of note was the exceptional rendition of 'Bring Him Home' with the falsetto hitting the mark in all the right places. WTG will be sure to claim him as their own in the years to come as he's sure to find success in any stage role he pursues.
Other principals embraced their various characters with gusto throughout the show supported by a large chorus and a talented orchestra. Quick costume changes, makeup and wig refashioning for the variety of personas played by the chorus no doubt meant a constant flurry of activity backstage that most in the audience would be oblivious to. A number of the cast were recognisable as seasoned performers from other theatre acts from around the Gippsland region, a stand out being John Black in the small but poignant role of the Bishop.

Bravo for a top-notch regional theatre company tackling a big show with very high expectations met on all counts.
With only five shows left this week and the final two sold out, be sure to secure a ticket online