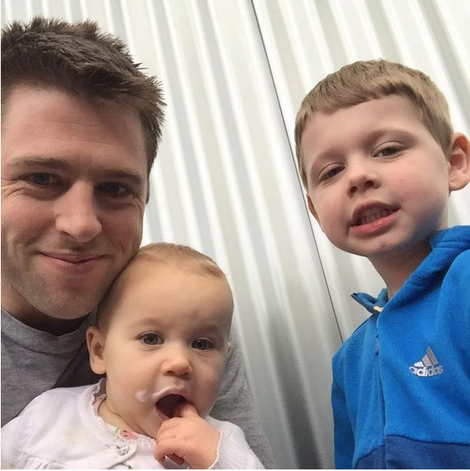 Josh Whittaker is a driven individual. An advocate for health and passionate about fitness and family.
After living in Melbourne for 5 years studying he returned to make his home in the Latrobe Valley in Gippsland with his wife and 2 young children. Josh lives life by the philosophy that, 'your thoughts dictate your actions, which determines how you feel.'
 As well as lecturing for Federation University in Sports Management he has recently opened a new home to base his business
Hex Health. The opportunity presented itself and he pounced on the chance to custom fit-out the a in Seymour Street  space in Traralgon. He was hands on getting everything ready for the grand opening. Growing this business is his main focus right now.
Living in the Latrobe Valley he loves the easy accessibility to the city, snow, beach and the beautiful bush areas Gippsland has to offer.
As an exercise physiologist he works with people with chronic diseases or who are in pain using exercise to improve their health and life.  As a lecturer he's empowering the next generation in the sports industry to be their best.
Above all Josh's passion is helping others. This goes beyond the persons physiology in his expertise to ask his clients what they truly want to do with their lives and helping them get there. The first step may be assisting them to overcome pain and improve their health outcomes but in doing this he finds the best motivating factor to challenge his clients to think about what they would do if they weren't in pain. Asking them "if you could do anything, what would you do with your good health?" And working backwards from there to help them achieve success in life.
In his downtime Josh enjoys taking refuge in a few little cafes around Gippsland between Morwell, Moe and Traralgon.

Challenging himself to reach his own health and fitness goals, on his own bucket list is to be a contestant on Survivor. This year he made it to the top 10% in the selection process.
With a few friends he started a Dads Club. The fathers take their children on adventures to the pool or exploring outdoors together and his goal is to be able to purchase a bus so they can all pile in together and travel to their weekend destinations. Their aim is to have fun together as mates,  quality time with their children while giving the mums in their families a few hours peace.
With a busy schedule a typical Friday night is enjoyed on the couch, debriefing about the week with his wife Howie. Ordering dial a dinner finished off with a beer after the kids are in bed. As an exercise physiologist he knows life is all about balance of work, rest and play.
find Josh and his team at Hex Health at 107 Seymour Street, Traralgon