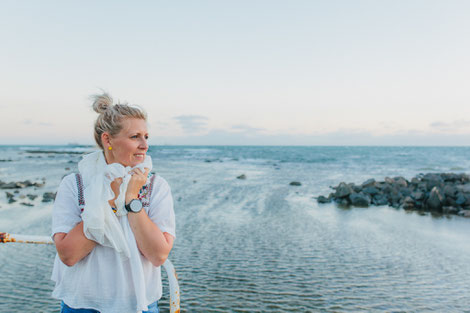 Meet Kellie Robinson. A passionate photographer for over 20 years. She has successfully transitioned from an amateur to a professional since stepping away from other employment to focus on her business Colour of Life Photography.
Born in Gippsland she has spent most of her 40 years here. A working holiday to London followed by a short stint in Melbourne and on the Gold Coast, she has always felt the tug back home to Trafalgar, where she now bases her life. Growing up in Traf; it is here she and her husband Jack have chosen to settle to raise their two children Maya and Fletcher.
"There are so many hidden treasures in Gippsland, from produce to coffee. Home-made treasures, fabulous eateries to beaches and mountain hikes." Kellie has built a great network of people in the region since starting her own business. "If you have any questions or are looking for something, chances are I will know someone to refer you too."
While Kellie has a varied portfolio of work from real-estate photography to business branding packages, her passion is in capturing memories for families and family photography is what she wants to be most known for.
Family is a central focus to her. She makes it a priority to get away caravanning with her young children and other families. When away Kellie likes to intentionally switch-off from the business and the demands that come with it. Kellie's camera is still close to hand when out and about exploring to capture her own family memories.
"Documenting our travels through my lens while we are seeking out new places and adventures; it's what I do. I try to be 100% present in the moments with family and this is mostly with my camera in hand."
Heading north in 2017 and escaping some of Gippsland's winter; they travelled up to Port Douglas then made their way back via Cairns, Airlie Beach, 1770, the Gold Coast & Byron Bay. A month in total was spent with 5 other families.
"We went with a great bunch of families and again this was a first for us travelling with other's but we loved it.  Being someone who works from home alone and needs my space and personal time I wondered how I would go travelling with so many other people, but it was great.  There was always someone to chat to over a morning cuppa, go for a sunrise walk, do some exercise, have a drink with, head to the pool or check out a waterfall."
"I was sceptical how we would go all cooped up together in a caravan for a month as it is the longest holiday we have had as a family, but it was fabulous, and we could have honestly kept going and going." Says Kellie.
At the tail end of their trip back south, as they reached Canberra they were eager to all be home. Proving that there really is no place like home they set off at 3am their final day to arrive home to Trafalgar by lunch time. Despite their eagerness to be home they're already planning the next big trip. "The grey nomads are onto a good thing, we hope to go away again and next time the plan is to escape for 2-3 months if we can."
In between interstate trips, Kellie and her family love exploring their own back-yard with weekends away in the caravan all over Gippsland along with time at a holiday house in Lakes Entrance that has been in the family for around 70 years.
 (Kellie is the artist responsible for Faces of Gippsland founder and creative director Phoebe Rae's Profile photo's - see here)