Part Two:
Last week guest blogger Eimear McNelis talked to Ruth Rogan about how she came to be CEO of the Mirboo North and District Community Foundation, this week they focus on the long history of the community foundation and how it all came to be…….
Mirboo North has a long history of fundraising and looking after its district, beginning in the 1930's when they funded their own Bush Nursing Hospital, which was membership based.
"There were no large hospitals in the area and locals accessed healthcare through the membership of the bush hospital, it was a bit like having health insurance today," explained Ruth.
"For decades this hospital was run by a local committee and the townspeople fundraised heavily to keep it there and make it accessible to those who couldn't afford to pay."
By the 1980's the hospital had become more focused on aged care as acute and midwifery care were moving to large regional hospitals, and technology and new infrastructure meant that many people could travel for healthcare.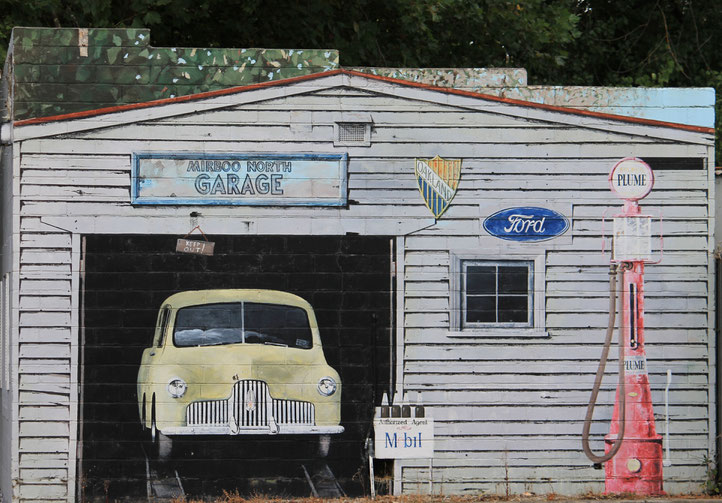 "In the 1990's many bush hospitals had to close as they were no longer financially viable.  Here in Mirboo North, people realised that there was an opportunity to adapt to the changed circumstances and continue to keep their older citizens well looked after by converting it into an aged care facility," said Ruth.
"It was an amazing feat of self reliance, with the community managing to fundraise $800,000 in just one year, 1989, to get the first hostel built," she exclaimed. "Four years later and there was a 60 bed facility in operation".
With tight healthcare regulations and challenging accreditation to keep up with in the mid 2000s the committee of management took the brave decision to sell the aged care facility to a private operator in 2008 for the sum of $5 million.  
"Understandably they wanted to keep the funds from the sale for the benefit of the district, so the committee decided to set up the Community Foundation.  Since then the Community Foundation has invested and grown that money, and each year distributes the earnings back into the community," said Ruth.
Ruth explains that the key difference of a community foundation to another charitable foundation is that it is geographically based rather than topic based (eg. cancer / poverty), which means it covers all charitable activities in the geographic area.  "It was decided that the catchment for our Community Foundation should mirror that of the bush hospital to encompass Mirboo North, Thorpdale, Yinnar, Boolarra, Mirboo, Dumbalk, Hallston and Allambee."
"When the foundation was initially set up there was a lot of nervousness about how it would use the money.  It became membership based, much like the bush hospital was before that, so the wider community could be kept in the loop and informed about what was happening," she continued.
"The first 6-7 years was spent setting up the investment structure, community grant structure and the ancillary trust."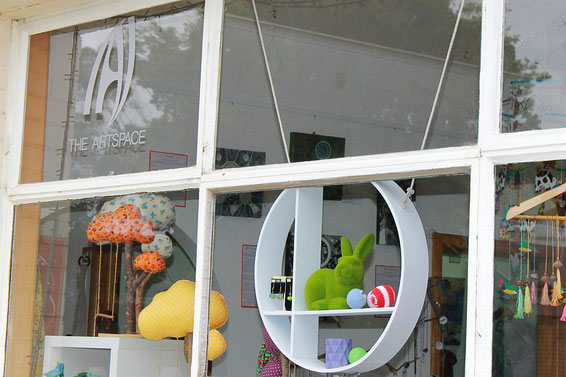 Since Ruth became CEO in 2016 the Community Foundation is also focusing on growing community engagement, empowering local people, building their capabilities and finding solutions within the community to local issues.
The Mirboo North and District Community Foundation is one of just 40 Community Foundations Australia-wide, which are all working within their communities to enable issues to be addressed locally.
"The model works well and it is on the increase, there was even a new one set up in Gippsland last year, in Leongatha, and Bass Coast also has one," says Ruth.
Over the years the Community Foundation has granted over $600,000 towards community strengthening, arts and culture, health and wellbeing, youth, education and the environment, ensuring those in the community are supported in many areas.
Its strategic grants program has supported the Mirboo North ArtSpace,  the Mirboo North Times and the Mirboo North Swimming Pool Redevelopment project, to name a few.  It also sponsors events across the district, such as the Mirboo North Art Show, Boolarra Folk Festival, Italian Festa, Thorpdale Potato Festival and Choo Choo Market.  
"As a result the whole community is more prosperous, adaptive and resilient," says Ruth.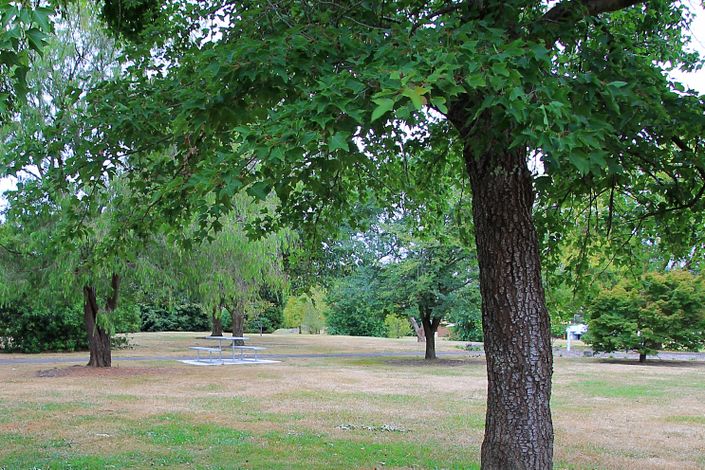 The Community Foundation keeps in touch with its members via a monthly newsletter and is still run by a Board of local people.
"Money is only one part of it," Ruth says, "everyone here is a community philanthropist, without people the Community Foundation would not work."
"Collectively over the years, it's the time and energy that grant recipients have put into their projects that has made the impact."
The future is looking good for the Community Foundation, with Ruth and the Board looking forward to fostering discussion for use of strategic funds.  
"Together with some key community organisations, we hope to engage the whole community in looking at its 'Vital Signs' or gathering data on social and economic trends, to tell the story of how we are faring and where attention and resources will have greatest impact", she explained.
"As an organisation without any agenda, we can facilitate these kind of discussions, bringing together all the stakeholders to consider where next for our community." 
The Mirboo North and District Community Foundation is lucky to have started with a significant 'fund' of $5 million. Though perhaps it is not luck; rather it is the pro-active mindset of the people in the region.  This community, which set up its own bush nursing hospital in the 1930s and then an aged care facility in the 1990s, continues to look after its own with a Community Foundation.
"Here we have many self-reliant people who are volunteering their time, sharing their ideas and are ready to adapt to the future, ensuring that the whole community continues to make a difference together," concludes Ruth.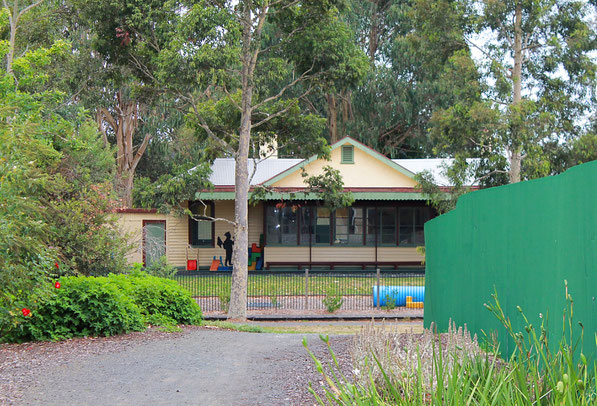 Eimear McNelis writes Red Dirt Road Blog, a travel and lifestyle blog which began 2 years ago, As well as a journalist, she also helps other people in business by writing copy for them, assisting them to create "buzz" for their business, and helping to share their personal stories.