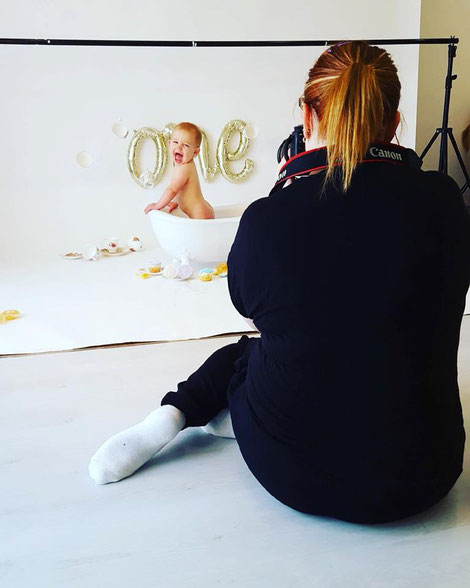 Meet Naomi Seccombe, professional photographer from the Latrobe Valley creating memories for families journeying through pregnancy, birth and beyond.
Naomi Seccombe works from her custom-built home photography studio in Moe. Leaving her day-job behind three years ago to focus full-time on her career behind the camera, she's not looked back. 


With a passion for maternity, birth and newborn photography, she has taken her creative talent and management background to create a growing business based in Gippsland. It wasn't until 2015, after Naomi had her first baby, and while on maternity leave, that she completed a Certificate III in Photo Imaging at the Sale GippsTafe. "I learnt so much and I feel it really took my skills to the next level. It was really the turning point for me taking my passion from 'hobby' to photography business," says Naomi.
Naomi was born in Tasmania and came to Gippsland with her family in primary school. She met her husband Grant on a family holiday to Merimbula, "It was love at first sight and in the 10 years since, life has raced by for our growing family."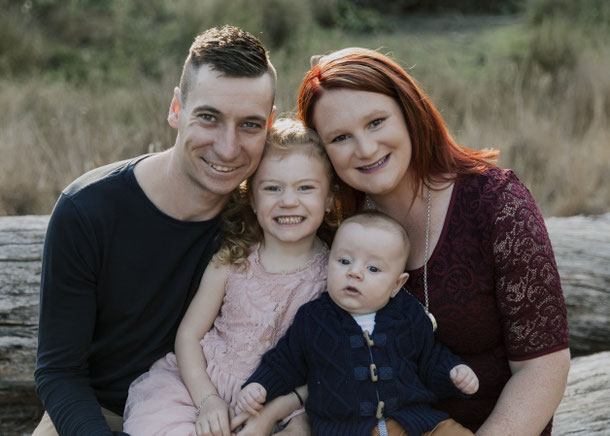 Grant, Violet, Naomi and baby arlo
"Living here is a peaceful slice of heaven with direct access to the city. I get to do what I love and fit this in around my family" says Naomi who is Mum to 3 ½ year old Violet and 6 month old Arlo.
Passionate about capturing memories for families during a precious time in their life, welcoming little ones keeps her busy with clients. "People often ask me what is my 'favourite' thing to photograph, the answer is always the same; it's the journey," explains Naomi. "Regardless of if it's a pregnancy journey through a series of baby bumps with that final shot with a newborn where the bump once was or capturing a newborn each month up until their first birthday. Getting to know someone over a longer period than just a one-hour session is gold. I get to witness them develop, change and grow as a person; as a mum. That is why I do what I do."
It's said that you need to be brave to work with animals or children, Naomi is up for the challenge. "When taking family photos, I always want to capture a picture of the parents without the kids in the shot. I let the little ones push the button on my camera for a few pics to let them think they are taking the special picture they'll see in an album or on the wall," laughs Naomi. "It's all a trick to get them out of the shot for a brief moment to capture the parents as just a couple."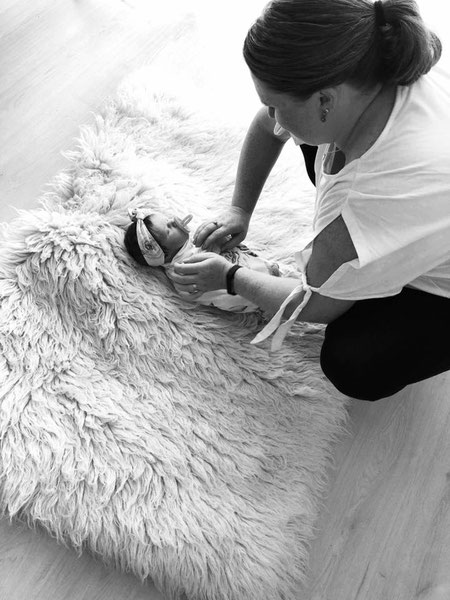 The job of photographer doesn't end once the camera is put down. For many of her images, the finishing touches in her editing studio is where the photo magic happens. "I use props and lighting and techniques to get babies in cute positions and have a range of dresses for expectant mums to wear to show off their bumps. But in the final edit this is where the final polish happens to bring out the best in the image and truly make it shine," says Naomi.
Recently Naomi was nominated for the Latrobe City's People's Choice Awards in the Home Based and Mobile Business category. She regularly gets flowers, gifts and cards from her happy clients, and this is a new milestone which has left her feeling very grateful and flattered.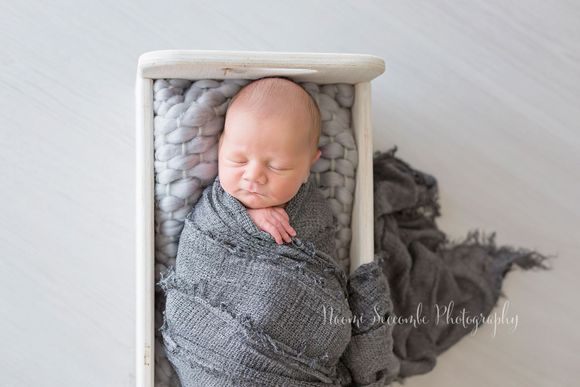 "I'm proud to be part of the business community in the Latrobe Valley, I often look around down the Main Street of Moe/Newborough and get disheartened by the empty shops and the 'closing down sales', but I believe that the little community is actually thriving at a different level. There are so many amazing small businesses producing their products and services from home that many people are unaware of. Those little businesses are not making millions, but they are putting food on the table and a roof over the heads of their families, and that is the true spirit of Gippsland," says Naomi with passion. "Living simply and enjoying each other and the community is very important to me and something I hope to pass onto my children."
"I'm proud of what I've built. Many people wouldn't know I didn't finish high school. I left at 17 and worked my way up into management in the recruitment industry. After working in Melbourne, we returned to Gippsland to start our family," says Naomi. "Hard work truly does pay off. I've never been afraid of a challenge."