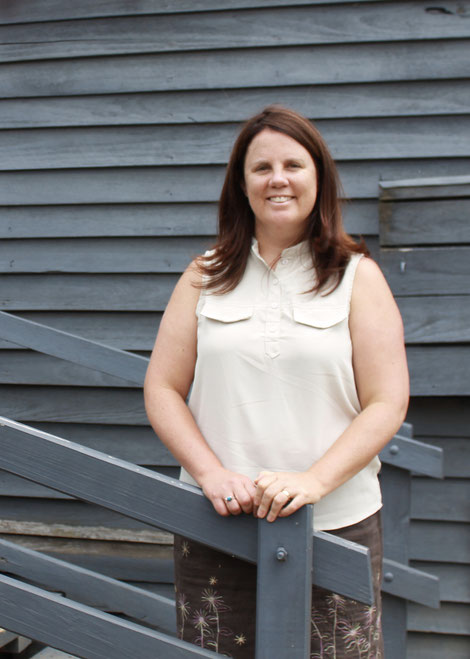 Welcome to Part One of a double feature for "Faces of Gippsland", where guest blogger, Eimear McNelis, meets up with Ruth Rogan from Mirboo North and District Community Foundation to discuss the innovative approach to philanthropy in the South Gippsland region.
In  Part One we meet Ruth, who is CEO of the Mirboo North Community and District Foundation, where we discuss her journey to the area and sailing on the high seas.......
so let's Meet ruth rogan, CEO of the Mirboo North and district Community Foundation, adventurer sailor and mother of three.
Ruth's journey to Gippsland began when she met her Australian husband Fred in the city of Dublin in Ireland.  
"I grew up and was educated as a barrister in Dublin and met Fred when he was there on a working visa, and he told me he was from Dumbalk," said Ruth.
When Fred went back to Australia after "his time was up", Ruth then decided to get a working visa of her own and eventually make her own way over to him.
"Before I made it to Fred, I joined some friends from university and sailed on a 35 foot yacht called "Santhia" right across the Pacific Ocean, from the Caribbean to Thailand, it took about 9 months," she says modestly, with a little grin. 
Ruth's travels led her to not only see Gippsland, where she waitressed at the iconic "Fish Creek Pub", but also to become a team member in the world famous Sydney to Hobart Race.
"I was teaching kids to sail when I first arrived in Sydney at the Cruising Yacht Club of Australia at Rushcutters Bay," Ruth tells me, "In my mind I had always thought it would be amazing to be part of the Sydney to Hobart.  The good fortune was that the yacht club organizes the race and I sailed as a crew member on 'More Witchcraft', a 47ft racing yacht."
Ruth's visa was now up and they both decided to go back to Ireland, where they spent 7 years in County Clare. 
"After seven years we both thought that we may like to head back to Australia, but decided to be cautious and make a small move to London, with our kids who were just 1 year old and 4 years old at the time.  We really enjoyed living there and after a couple of years we made the decision to definitely go back to Australia with them." 
Ruth says they moved to Mirboo North because of the family connections, but were attracted to the town because of its community organisations and pleasing aesthetics, services and facilities.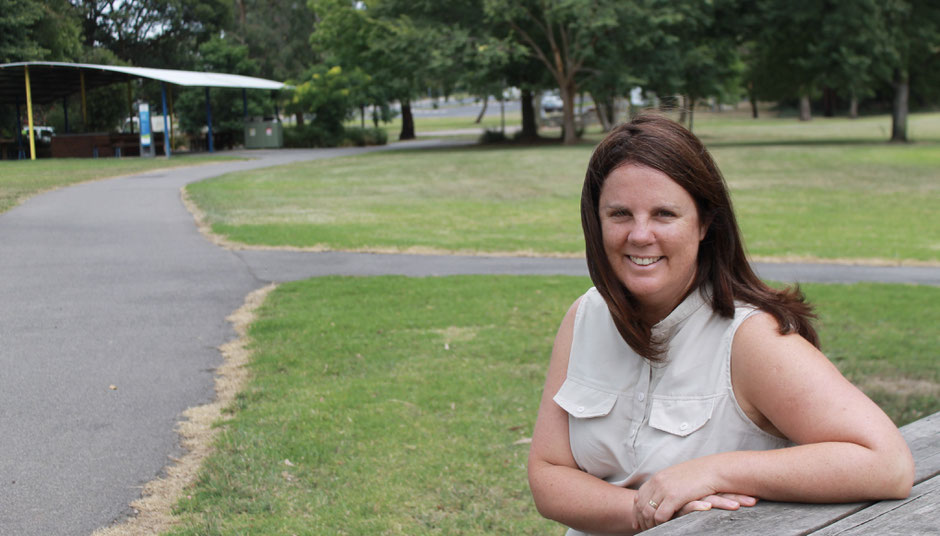 Ruth describes Mirboo North as a town with a unique mindset.  
"Everybody is self-reliant, all volunteer in local groups, and the townspeople invest in and looks after the area. I had never come across this before," said Ruth.
When Ruth moved to Gippsland, she worked remotely part time and looked after the kids. Then, after having her third child, she became a full time mum and spent three years becoming involved in ArtSpace, Playgroup, School Council, and events like the Mirboo North Art Show.
Ruth became CEO of the Mirboo North and District Community Foundation in October 2016, a role she immensely enjoys.
"I love that the foundation works with the community to enable local people to tackle local issues, build immense capabilities, and foster new ideas for our future collectively," she says.
She's excited to help facilitate the discussion of big ideas between local people so that strategic funds are used for innovative and valuable projects.
"Many people say thank you to us, but they don't realise that without them giving their time and talent, the foundation just wouldn't work," explains Ruth.
"When we all put our minds together we can develop an amazing future for our local community here in South Gippsland," she concludes. 
In Part Two next week, Eimear talks to Ruth about the history and future of the foundation.....
Eimear McNelis writes Red Dirt Road Blog, a travel and lifestyle blog which began 2 years ago, As well as a journalist, she also helps other people in business by writing copy for them, assisting them to create "buzz" for their business, and helping to share their personal stories.