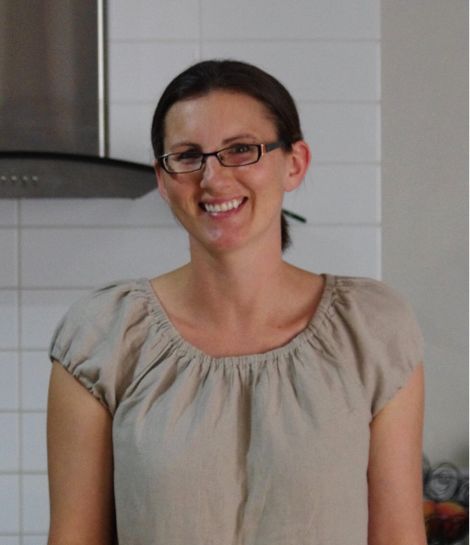 Tammy Logan has lived and worked her entire life in Gippsland except for four years when studying in Melbourne. Even then, she travelled back to Gippsland most weekends to the family home at Buln Buln on the same dairy farm her father was raised on.
Her mother also came from a dairy farming family in the Strezelecki mountains at Seaview. After living in Warragul for a few years Tammy then made a home with her partner at Poowong. 
The Latrobe River is special to Tammy and her family. She was married at Noojee and has loved fishing and camping over the years along the Latrobe River. As an adult she has worked to protect and enhance the river and its catchment. 
Along with her partner and children she recently relocated after ten years to her current home; a dairy farm at Nyora.
Tammy started a blog Gippsland Unwrapped which she calls an 'adventure project.'
It came after discovering the 'Plastic Free July Challenge.' She describes it as a defining moment in her life and the end goal was that she and her family then fully embraced her long held value of environmentalism. 
Tammy and her family have lived their life plastic free since and through her blog, she has inspired many around her to do the same. She has challenged others to rethink the way they impact the environment. 
Participating in PFJ involved refusing all single-use plastic for one month as a way of raising awareness about the amount of environmentally damaging plastic in our lives.
She took a leap of faith and quit her job jumping head first into blogging without any prior experience or a plan. She says she simply "went where my passion led me."
On her blog and her social media platforms she details how she and her family achieve this in their daily lives. 
It's through sharing her own families journey online that has led to speaking opportunities around Gippsland. In doing this she has further impacted the way others around her consume and do business to reduce their own environmental footprint. It has also led to connecting with many other like-minded people from around the world. 
Living by the words of the Anthropologist, Margaret Mea.
'Never doubt that a small group of thoughtful, committed citizens can change the world; indeed, it's the only thing that ever has.' Tammy is passionate about living an intentional, mindful life and passing these skills onto her children and those in her community. 
Tammy believes one of the best ways to meet people if your new to the area is to join a sporting club, community group or interesting project. By doing this she feels you can show Gippslander's you are just as passionate about Gippsland as they are.
Tammy never leaves home without a reusable bag and drink bottle. A simple first step to living a life 'unwrapped.'
Follow Tammy as she inspires community engagement around environmental issues, and motivates people to live and advocate for a more sustainable future.